Alzheimer's Care at Avon Oaks
The Porter Pavilion: "Love is Spoken Here."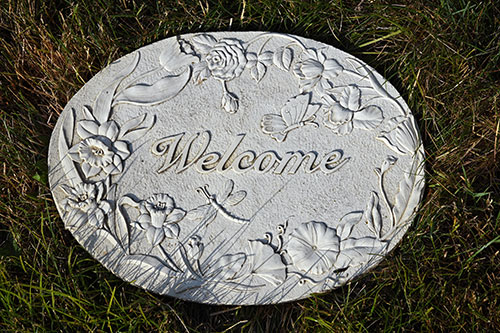 The Porter Pavilion at Avon Oaks is dedicated to accommodating residents in a groundbreaking, person-centered way. Our staff speaks in a language of love, tailored to the needs of those with Alzheimer's and related disorders.
Physical, mental and emotional capacity decreases in Alzheimer's patients, and our facility strives to be the environment where their helplessness, confusion and feelings of being lost is met with the utmost compassion and care – without ever compromising a patient's dignity.
Our Porter Pavilion staff takes a holistic approach that goes far beyond medical needs. You can expect 24-hour staffing, assistance with bathing, grooming and dressing, plus exercise, wellness and social activities as well as music therapy and pet therapy.
For more information email mgipper@avonoaks.net or call 440-934-5204


Thoughtful, Intuitive Caregiving Designed for Alzheimer's Patients
A Low Stimulus, Low Stress Unit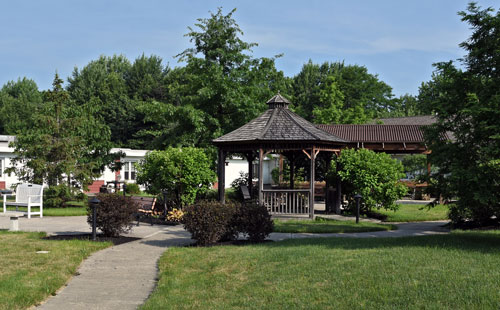 Porter Pavilion is a low stimulus unit, based on the data that as brain cells deteriorate in those with Alzheimer's, capacity diminishes in processing, response and coping, making multiple stimuli very stressful and agitating. Our goal at Avon Oaks is to minimize stressors, compensate for losses, control fatigue and decrease catastrophic reactions and overreactions. Our constant caregiver training reinforces this goal by helping the staff put these concepts into daily practice.
A Focus on Familiarity
New research has shown that Alzheimer's residents benefit greatly from familiarity – the same faces and same voices. Our staff has taken a pledge to universally care for each resident by providing nursing care, activity coordination and housekeeping assistance in 12-hour shifts, limiting the number of staff members needed and maximizing familiarity.
Person-Centered Care
At Porter Pavilion, the patient's routine is our routine. Every day is different for an Alzheimer's patient, and our staff embraces the individual routines of residents. From irregular mealtimes and nighttime wakefulness to what activities a resident wishes to do on any given day.
Flexible Visiting Hours
There are no specific hours designated for visiting, but we do request that everyone respects the best interests of residents and staff during visiting times.
Click here for more information about Alzhemer's